Shrink Fan gives the "heist" genre a turn with Small Fortune, the story of a shrinking cat burglar looking for her "big" score.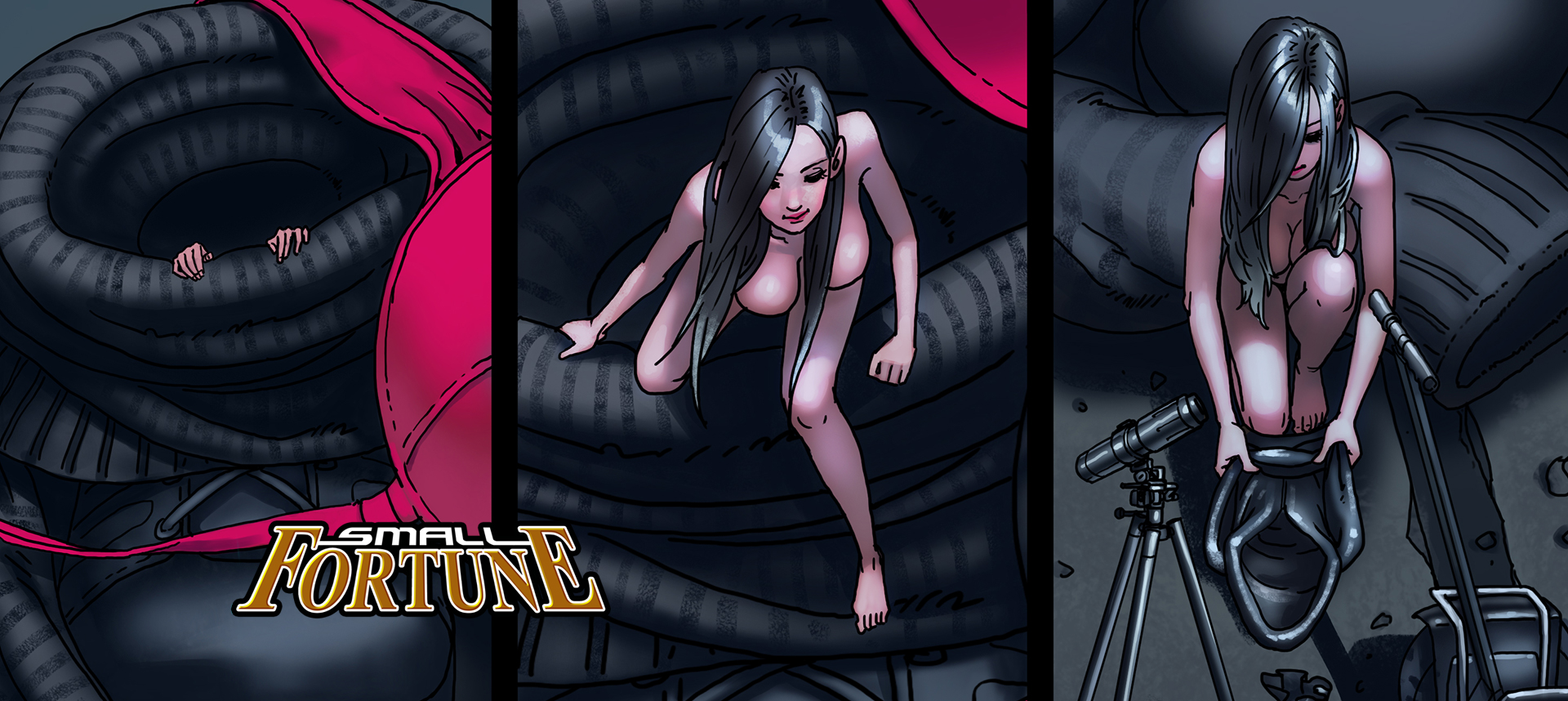 Synopsis: Kelly Salinas is a master cat burglar. She can get in and out of almost anywhere totally undetected, easily making off with a wealth of ill-gotten loot. Her secret? A magic ring that can shrink her down to doll-size, making infiltration easy. But even the best thieves can get caught…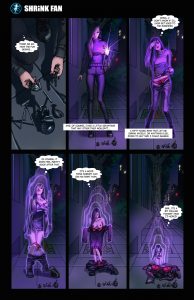 Release date: March 1st, 2017
Written by: Cezar Nix
Artwork by: LWJ (Sedna Studio)
Tags: Shrinking, slow shrink, shrinking out of clothes, magic, crime caper
Issue Link: Small Fortune
Download this comic and every other in our catalog with a single 1-month membership to ShrinkFan.com
ALSO: What did you think about Small Fortune? Let us know your feedback in the comments section to help us improve!