An increasingly small and desperate Nat seeks help from the formerly shrunken (and now gigantic) Mandy in the third and final issue of Watch Your Tongue!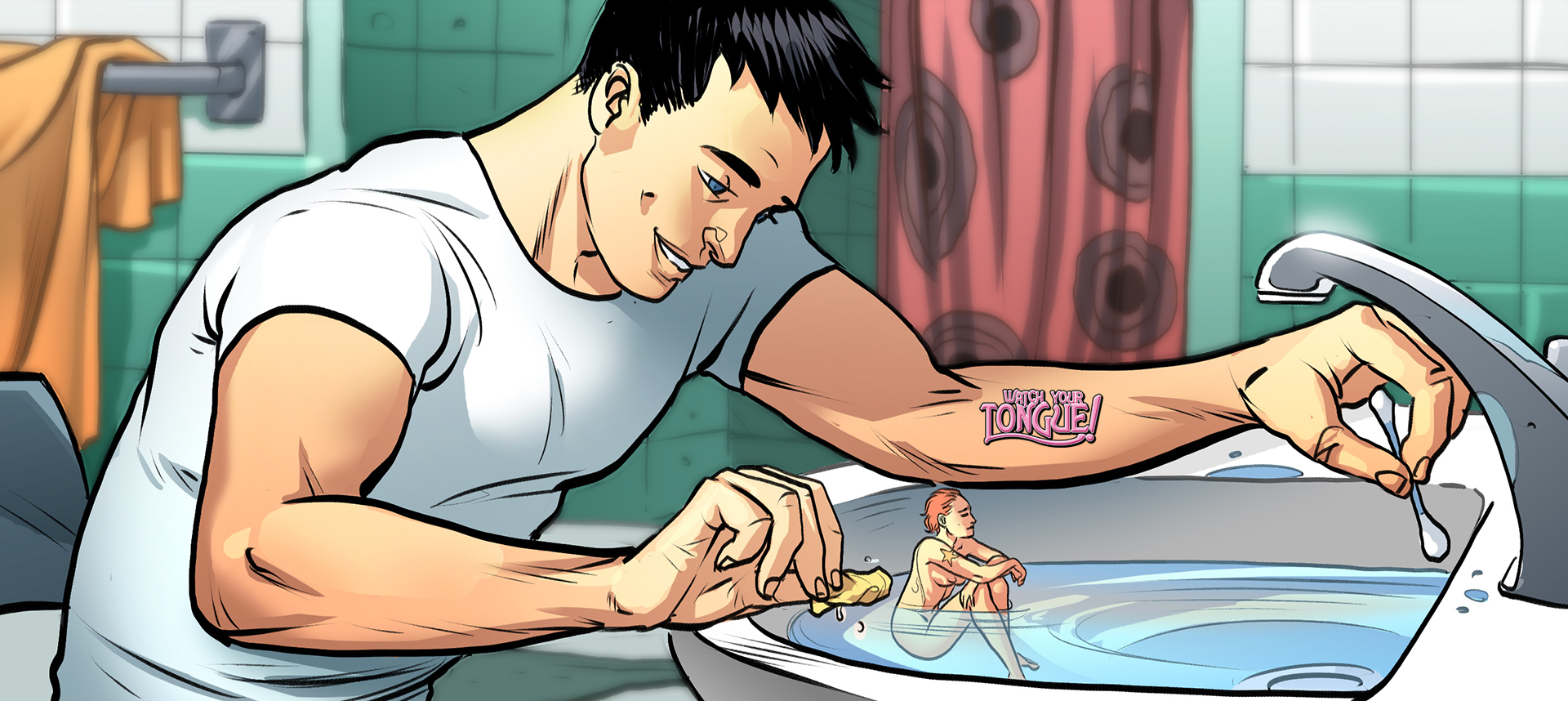 Synopsis: Now that Nat has the shrinking curse, can she learn the lesson that Mandy did or will she shrink away to nothingness?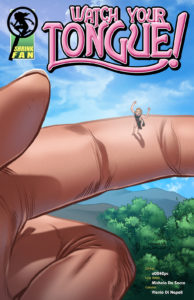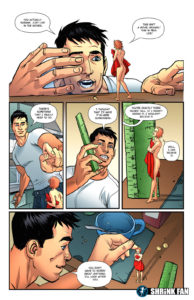 Release date: August 1st, 2018
Written by:  a0040pc
Lineart by:  Michela Da Sacco
Colors by: Ylenia Di Napoli
Tags: shrinking, shrunken woman, giantess, micro, handheld, magic
Series Link: Watch Your Tongue!
Download this comic and every other in our catalog with a single 1-month membership to ShrinkFan.com
ALSO: What did you think about Watch Your Tongue 3? Let us know your feedback in the comments section to help us improve!