Keira's the next big thing in the world of fashion modeling – but in her Down Time between gigs, she's actually quite small! When she rekindles things with an old flame, he learns the secret to her success… and sexy shrunken shenanigans ensue!
Synopsis: Keira Lang is at the top of the modeling world, but she seldom grants interviews and doesn't engage in partying like many other models. That's because she has a secret life, one that no one who knows the Amazonian beauty would ever believe to be true… except maybe someone who knew her before her career took off.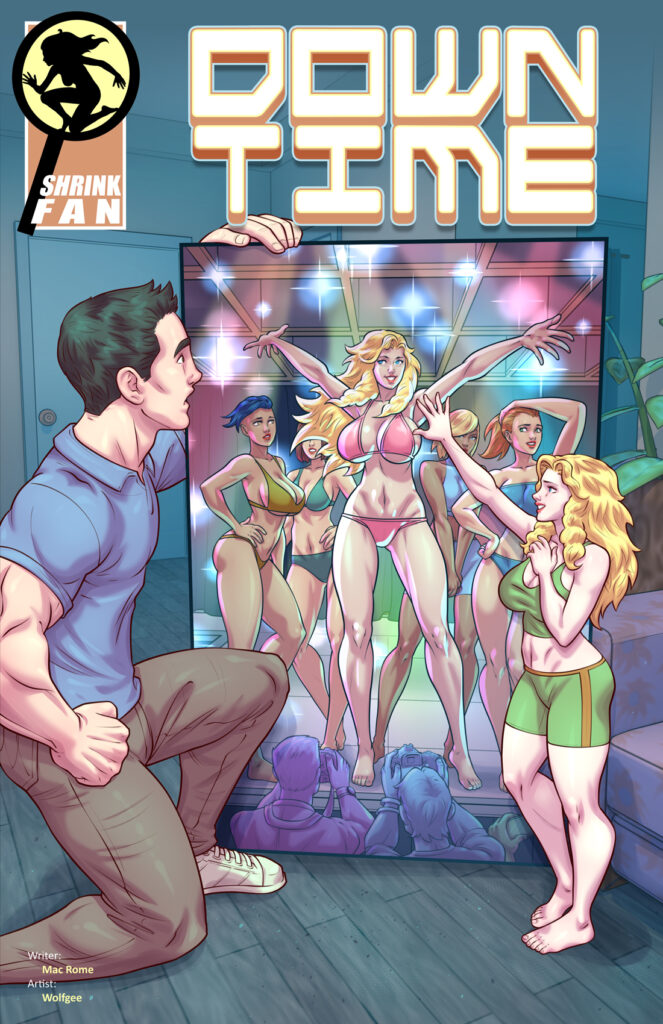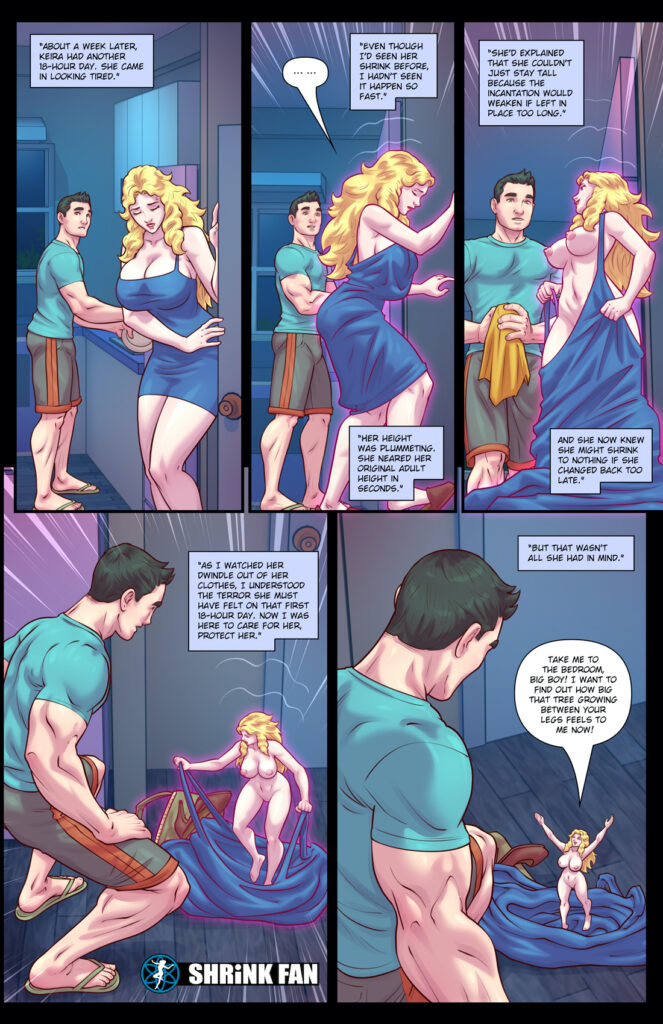 Written By: Mac Rome
Artwork By: Wolfgee
Tags: shrinking, shrunken woman, slow shrink, process, half-size, doll-size, sex, height increase, clothes ripping, shrinking out of clothes, magic
Pages: 15 + 1 cover
Issue Release Date: April 1st, 2023
Issue Link: Down Time
To download this comic and all of our other shrinking women comics purchase a 1-month membership to Shrink Fan!
ALSO: