The time has come… Shrink Fan Comics is now live and accepting memberships!
From the people who brought you Expansion Fan, Giantess Fan, and so much more, Shrink Fan Comics has opened its doors to the many authors, artists, and fans who believe that when it comes to sexy women, less really IS more!
What do I get for signing up?
A brand new high-quality SW-centric comic released every month.
HD viewing format for all your devices.
Turn your fantasy into artwork. You can win a FREE commission every other week. $150 value!
Immediate access to the 3 shrunken women comics below: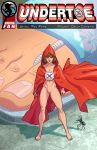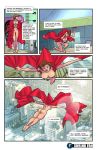 Undertoe by Mac Rome and Oscar Celestini
After a catastrophic accident, scientist Paula Fadeyushka is shrinking out of control. She manages to slow, but not stop, the process. Now the size of an insect and super-strong, Paula uses her condition to aid the public as the heroine the media call Undertoe. But Paula is still shrinking, and there's no telling when– or if– it will stop.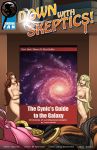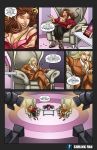 Down with Skeptics by Cezar Nix, JM, and Ludwig Sacramento
When a renowned skeptic and professional debunker goes on national TV to prove that magic isn't real, she incurs the wrath of a real magician, who comes up with a clever way to simultaneously show that magic is real and cut her down to size.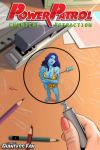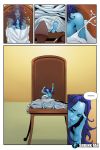 Power Patrol by RogueScholar, Li (Sedna Studio), and Joseph Caesar S.D. (Studio GFX)
The amazonian She-Beast finds herself in a precarious situation brought on by random 'shrinking spurts,' causing her to change how she views the world around her.
The next release is on September 1st: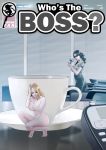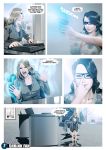 Who's The Boss? by Mercurius and LZY (Sedna Studio)
As if Robin's day at the office was bad enough, her boss Eve is about to give her the two words she didn't want to hear. What comes next is a lesson to all bosses: never mess with a nerd with a shrink ray!
How much does it cost?
1 Month Membership – $14.95
3 Month Membership – $29.95
6 Month Membership – $49.95
This is a subscription which you can cancel at anytime without hassle.
What kind of payment methods do we accept?
All major credit cards
These payments are processed via Verotel
Bitcoin payments (please see FAQ page for info)
What will the purchase show up as on my billing statement?
On your credit/bank statement will be a discreet charge for "vtsup.com*Interweb Co"
How does the artist commission feature work?

Fill out the simple commission form describing what you want illustrated. Once every two weeks a new member will win!
How do I become a member?
Visit shrinkfan.com to create an account and read all of our shrunken woman comics!

Help me!

Now let's get down to it!