A Shakespeare production becomes a whole new kind of show when the mischievous Puck casts a size-changing spell on two of the women in the cast! Now the actresses are in for A Midsummer Nightmare as they shrink and grow out of their outfits in front of a live audience!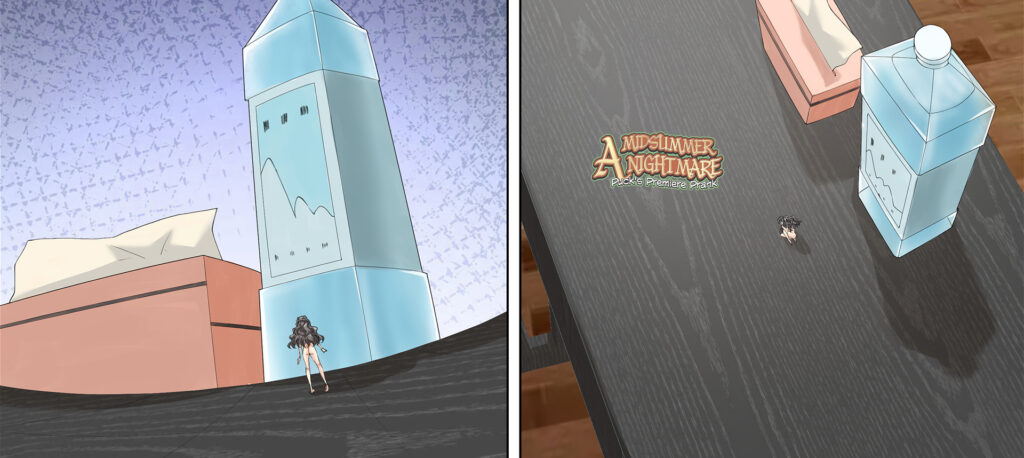 Synopsis: When the real prankster fairy Puck turns up at a production of Shakespeare's A Midsummer Night's Dream, he decides to play a trick of his own on the actors playing the lovers lost in the woods. With every height reference, the tall woman becomes taller, and the short woman shrinks – and there are a lot of references to her character's shortness. But the show must go on, and the actress must grow down…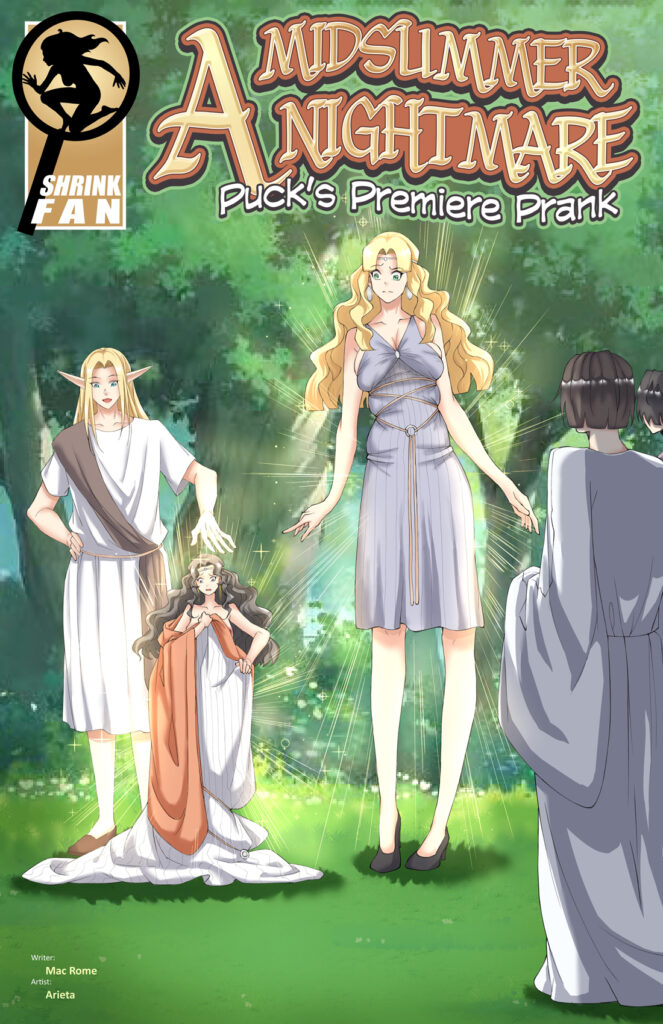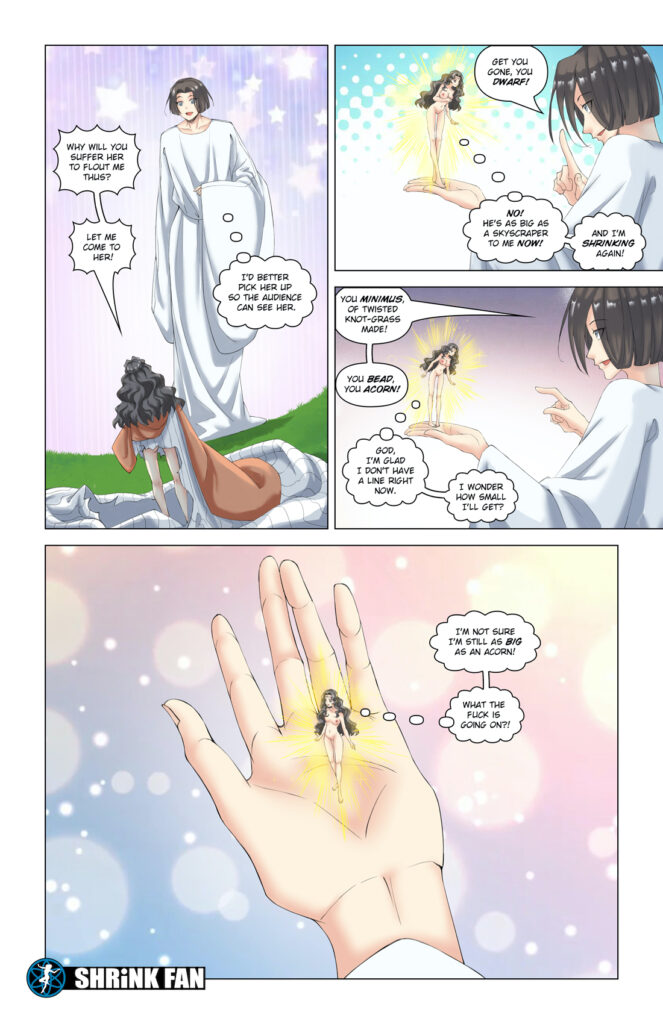 Written By: Mac Rome
Artwork By: Tang (Studio Arieta)
Tags: shrinking, shrunken woman, height increase, growth, process, shrinking out of clothes, clothes ripping, sex, revenge, magic
Pages: 15 + 1 cover
Issue Release Date: June 1st, 2023
Issue Link: A Midsummer Nightmare: Puck's Premiere Prank
To download this comic and all of our other shrinking women comics purchase a 1-month membership to Shrink Fan!
ALSO: