Carla just wanted to get away from the pressures of fame and enjoy The Little Things in Life for an evening. Now, however, the cops are involved in her supposed kidnapping! Her friend Lucy, now a prime suspect, needs a place to hide – and Carla's happy to help by shrinking her bestie down to the size of a doll!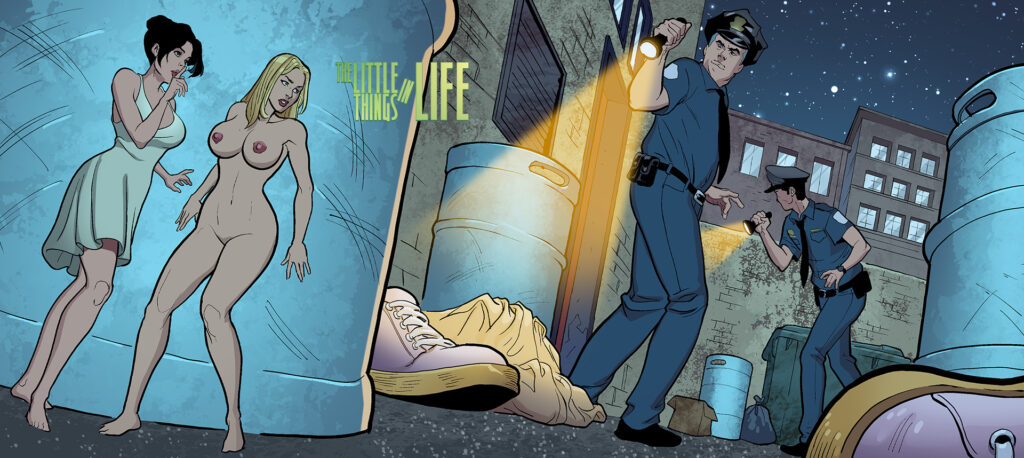 Synopsis: A frantic search is taking place for the missing pop star Carla Lopez. The prime suspect: her former best friend, Lucy Jackson. Little does anyone realize, however, that Carla has shrunk herself down in order to get some much-needed time away from the limelight. And when Lucy finds the law breathing down her neck, she's forced to join Carla at miniature size in order to continue their night out.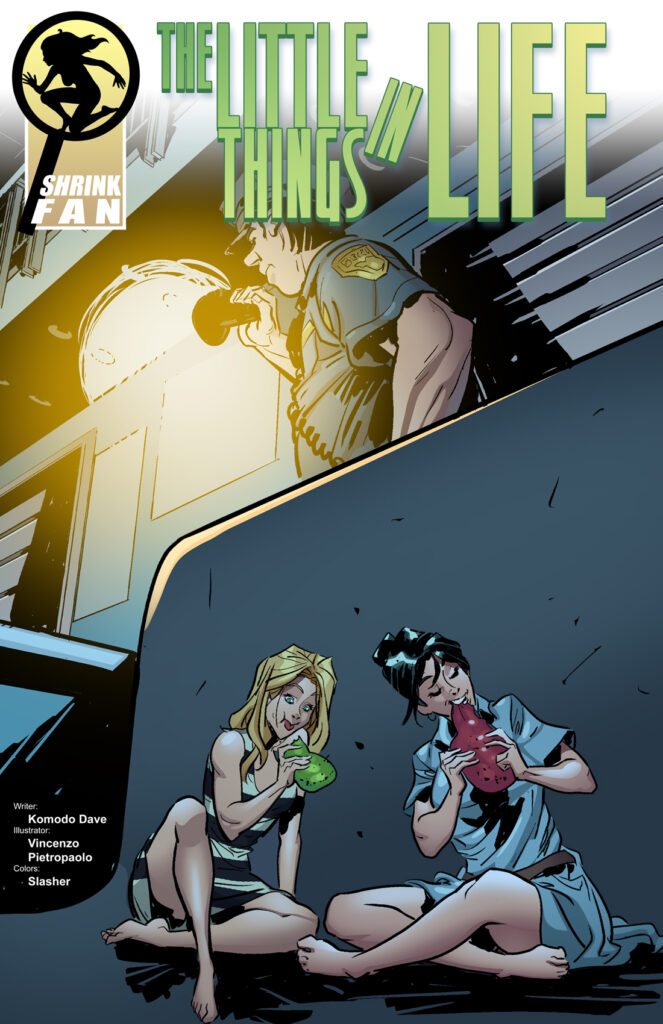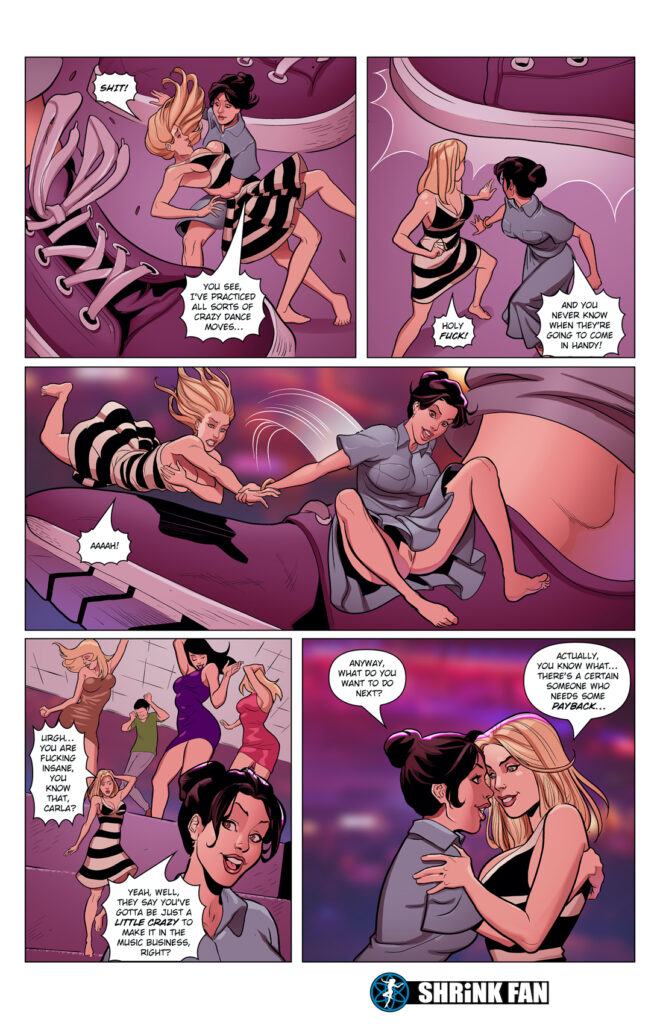 Written By: Komodo Dave
Lineart By: Vincenzo Pietropaolo
Color By: Slasher
Tags: shrinking, shrunken woman, multiple shrunken women, shrinking out of clothes, handheld, doll-size, doll clothing, peril, magic
Pages: 15 + 1 cover
Issue Release Date: July 1st, 2023
Series Link: The Little Things in Life
To download this comic and all of our other shrinking women comics purchase a 1-month membership to Shrink Fan!
ALSO: