An aspiring muscle babe who dreams of bodybuilding success tries a shortcut through mad science, only to find that she's definitely not getting bigger – in fact, it's quite the opposite! Watch as Kylie goes from Amazon to average to half-pint and beyond in Boom, Boom, Shrink!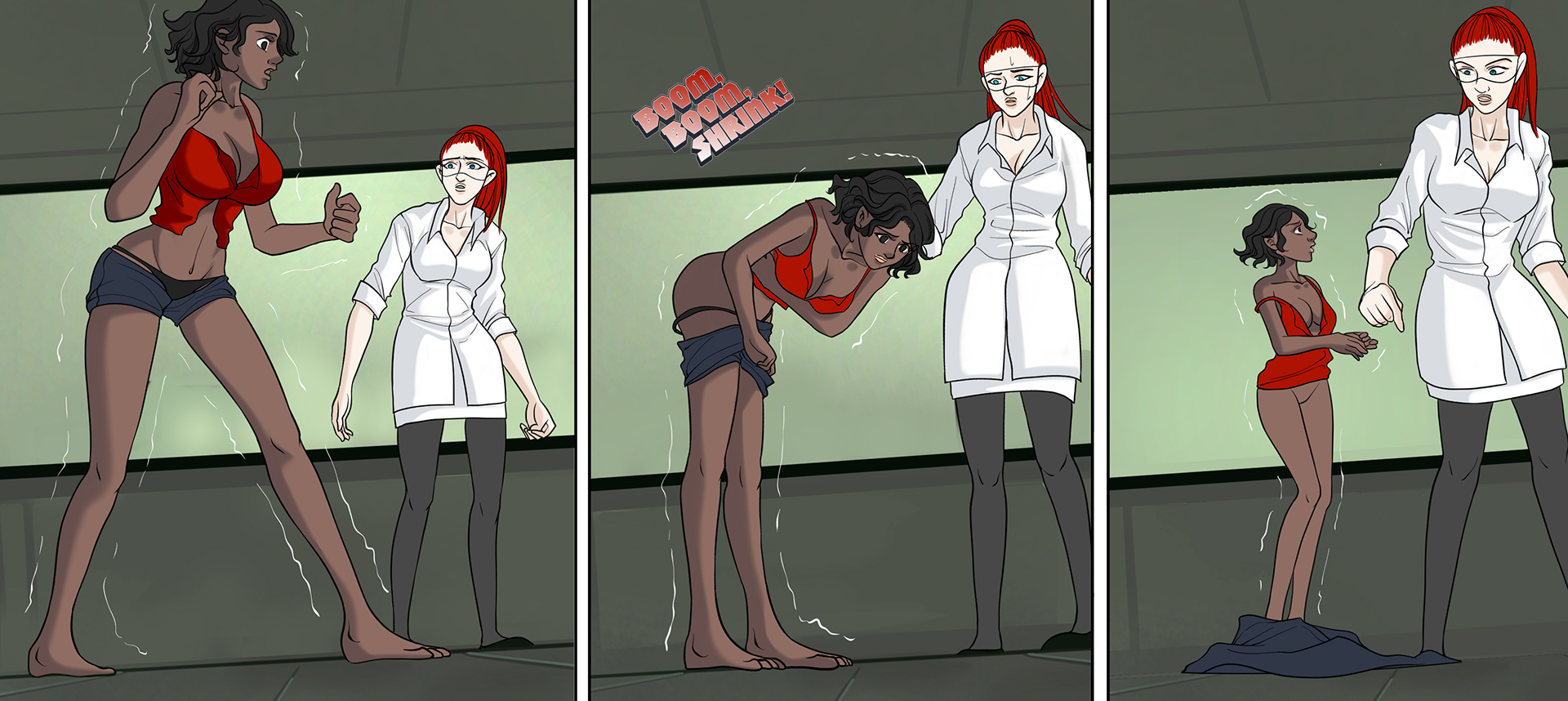 Synopsis: Wannabe bodybuilder Kylie Steele attempts to use an untested muscle growth formula to increase her physique… only for the results to be far from what she expected!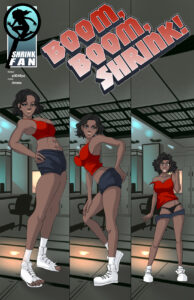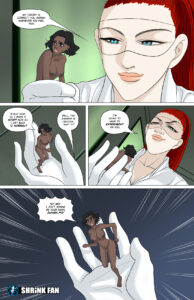 Written By: a0040pc
Artwork By: Studio Arieta
Tags: shrinking, shrunken woman, half-size, doll-size, female muscle, muscle growth, handheld, shrinking spurts, accidental shrinking, shrinking out of clothes, humiliation, revenge, science
Pages: 15 + 1 cover
Issue Release Date: February 1st, 2022
Issue Link: Boom, Boom, Shrink!
To download this comic and all of our other shrinking women comics purchase a 1-month membership to Shrink Fan!
ALSO: