Helena and Hermia are back for an encore in A Midsummer Nightmare 2: Role Reversal! They're hesitant to get back on stage, worried about a "repeat performance" of the mischievous magic that caused them to shrink and grow last time. But the show must go on – and this time, the tables have turned…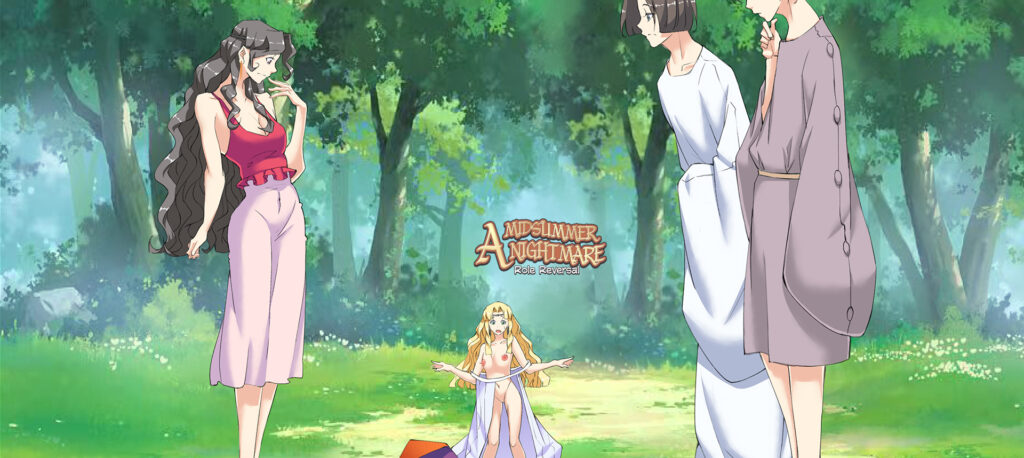 Synopsis: Trickster fairy Puck returns to play another prank upon the cast of Shakespeare's A Midsummer Night's Dream. Every height reference this time around causes the short woman to become taller, and the taller woman to shrink!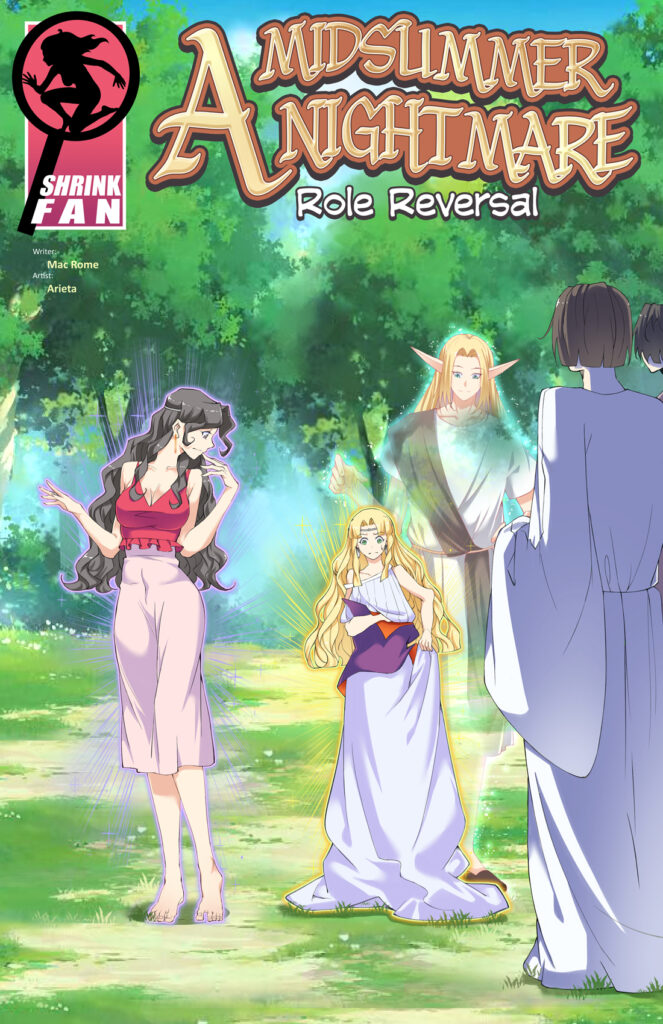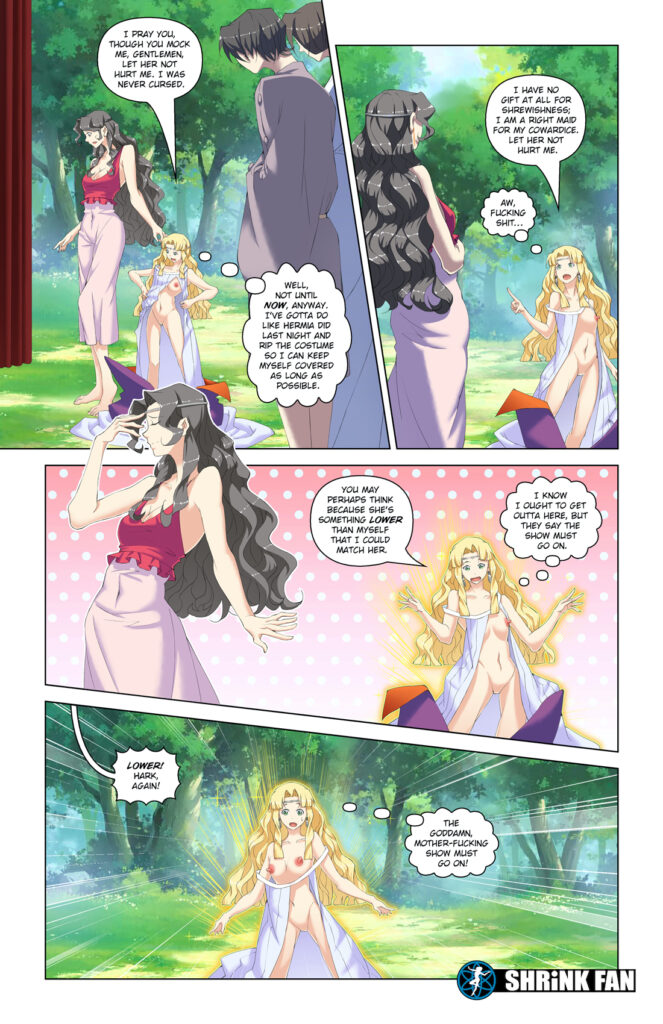 Written By: Mac Rome
Artwork By: Tang (Studio Arieta)
Tags: shrinking, shrunken woman, height increase, growth, process, shrinking out of clothes, clothes ripping, sex, revenge, magic
Pages: 15 + 1 cover
Issue Release Date: September 1st, 2023
Series Link: A Midsummer Nightmare
To download this comic and all of our other shrinking women comics purchase a 1-month membership to Shrink Fan!
ALSO: