Things were going great for Sarah when an experimental treatment restored some of her lost height, greatly improving her Life Diminished. However, an unforeseen side effect has restarted her shrinking – and she may end up smaller than ever…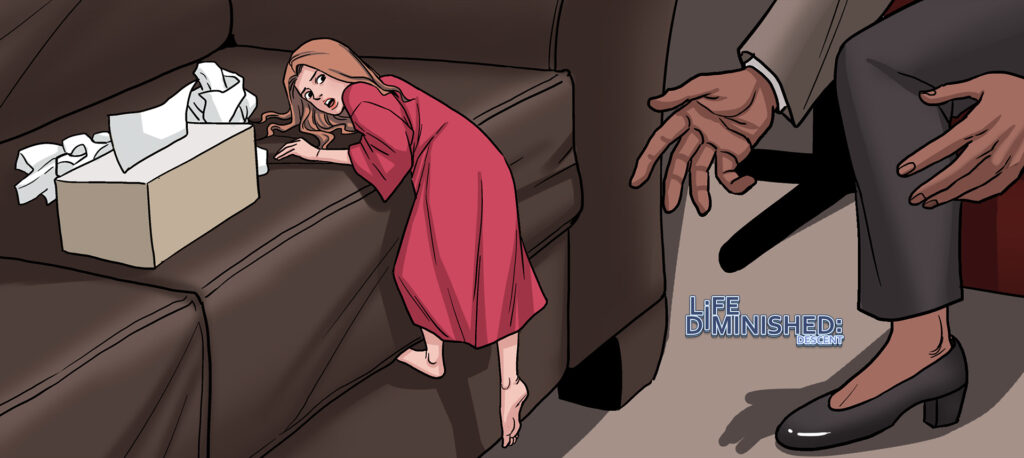 Synopsis: Dr. Lo's restoration treatment grew "Amazing Shrunken Woman" Sarah Spencer up to forty-five inches tall. Unfortunately, the results were only temporary, and Sarah has started shrinking again. Will it stop before she reaches her previous height of thirty-five inches… or will she shrink below that? And what further complications await Sarah in her life diminished?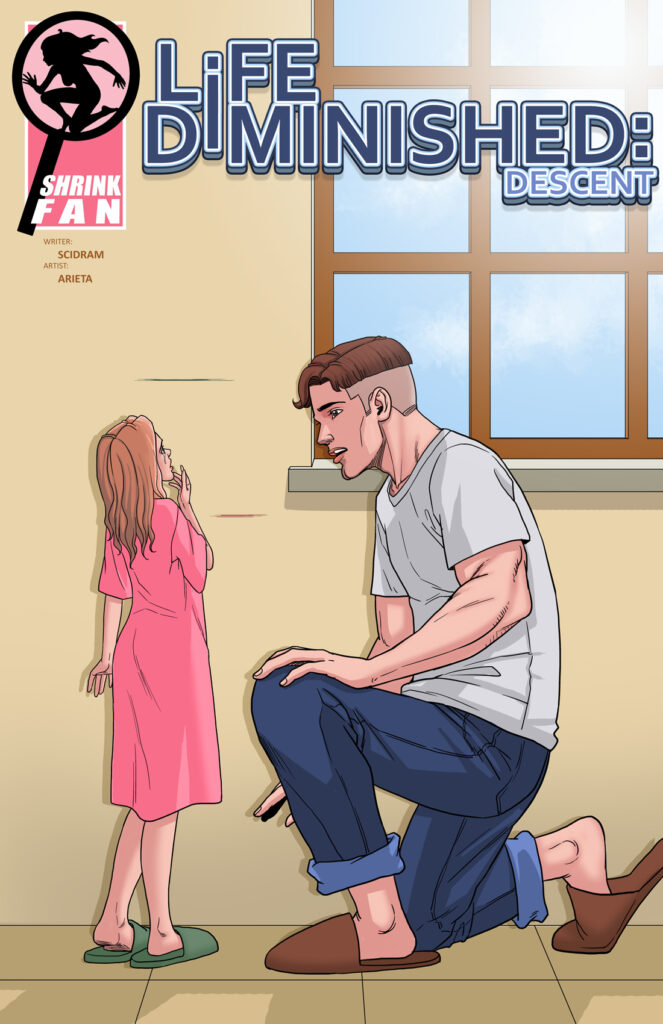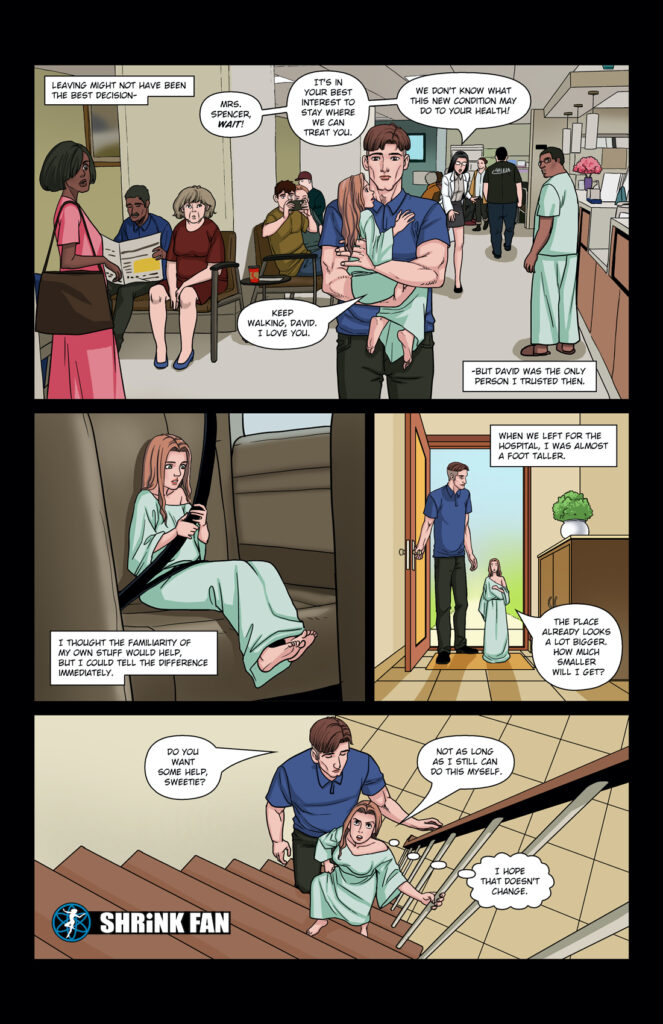 Written By: Scidram
Artwork By: Su (Studio Arieta)
Tags: shrinking, shrunken woman, slow shrink, half-size, doll-size, sex, slice of life, science
Pages: 15 + 1 cover
Issue Release Date: August 1st, 2023
Series Link: Life Diminished
To download this comic and all of our other shrinking women comics purchase a 1-month membership to Shrink Fan!
ALSO: