Normally, if you accidentally shrink something in the wash on Laundry Day, you donate it, or throw it out, or at the very least don't shrink it again. But in Nancie's case, what got shrunk was her hot roommate Dawn… who's now powerless in Nancie's hands!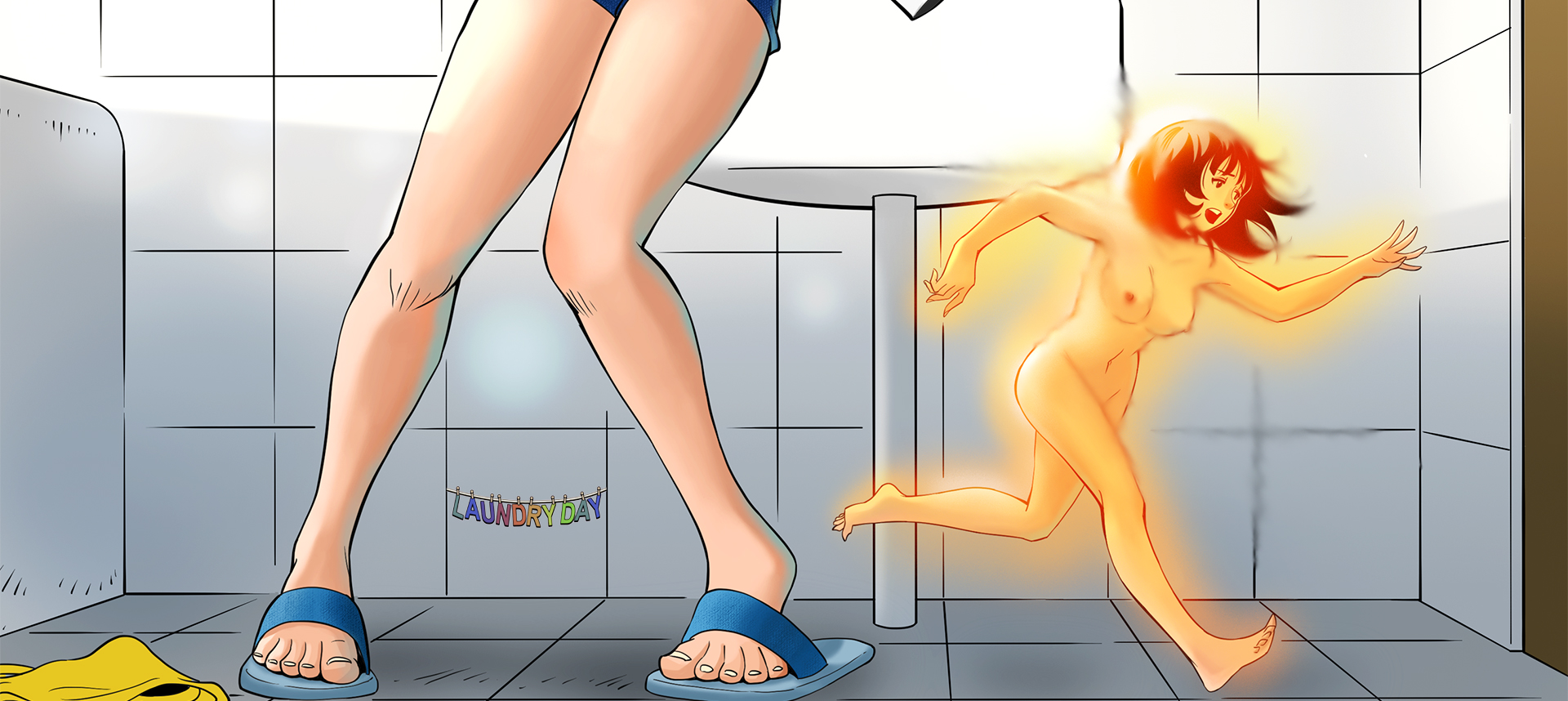 Synopsis: A fluke combination of laundry detergent, hot water, and hot air caused Dawn to shrink to thirty-one inches tall. Now she's at the mercy of her roommate Nancie (who has been harboring a secret sexual attraction towards Dawn). Is Dawn's life all washed up? Will Nancie hang her out to dry?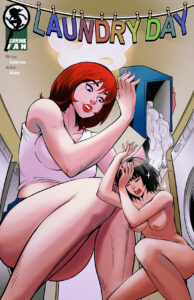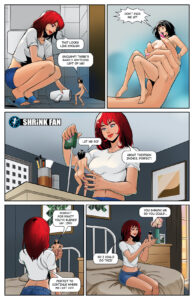 Written By: Scidram
Artwork By: Kaka (Sedna Studio)
Tags: shrinking, shrunken woman, process, half-size, doll-size, shrinking out of clothes, lesbian
Pages: 15 + 1 cover
Issue Release Date: March 1st, 2022
Series Link: Laundry Day
To download this comic and all of our other shrinking women comics purchase a 1-month membership to Shrink Fan!
ALSO: