As Nina's unstable size changes have taken her from One Extreme to Another, Cassie has gone from her caretaker to her friend – and then to her girlfriend! But when it's time for the two of them to get intimate, Nina's ups and downs may lead to complications…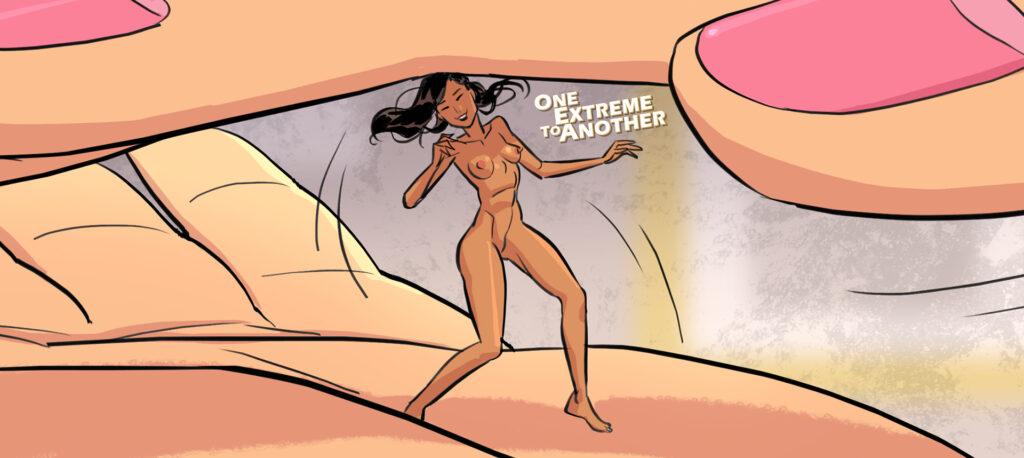 Synopsis: Nina begins to live her life with her now-lover Cassie. However, when they try to take their relationship to the next level, unexpected problems quickly arise.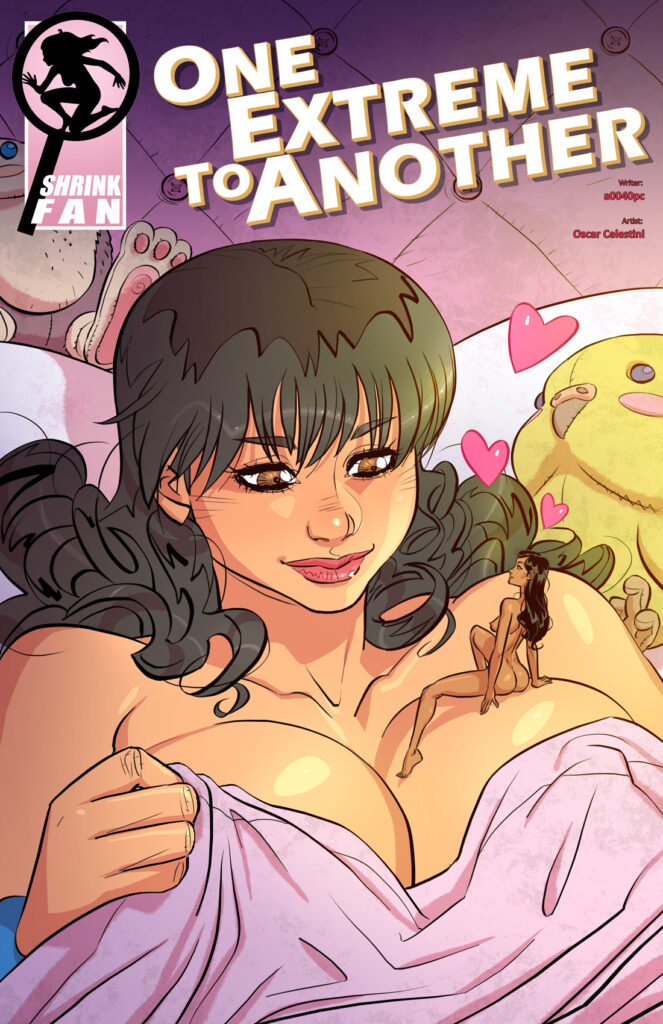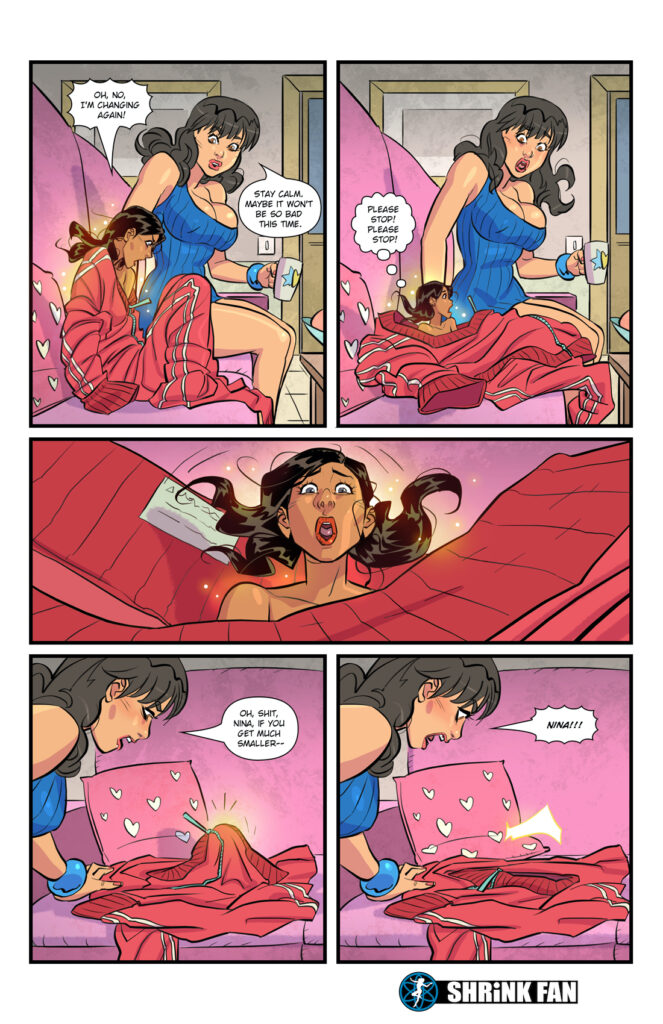 Written By: a0040pc
Artwork By: Oscar Celestini
Tags: shrinking, shrunken woman, handheld, insertion, growth, height increase, belly expansion, shrinking out of clothes, gentle, sex, lesbian, pleasure, science
Pages: 15 + 1 cover
Issue Release Date: November 1st, 2023
Series Link: One Extreme to Another
To download this comic and all of our other shrinking women comics purchase a 1-month membership to Shrink Fan!
ALSO:
What did you think about One Extreme to Another 5? Let us know your feedback in the comments section to help us improve!
Follow us at twitter.com/interwebcomics