Today's comic, Observe and Reduce, centers around an overworked and underappreciated employee who becomes the subject of an alien's experiment and gets unwittingly downsized!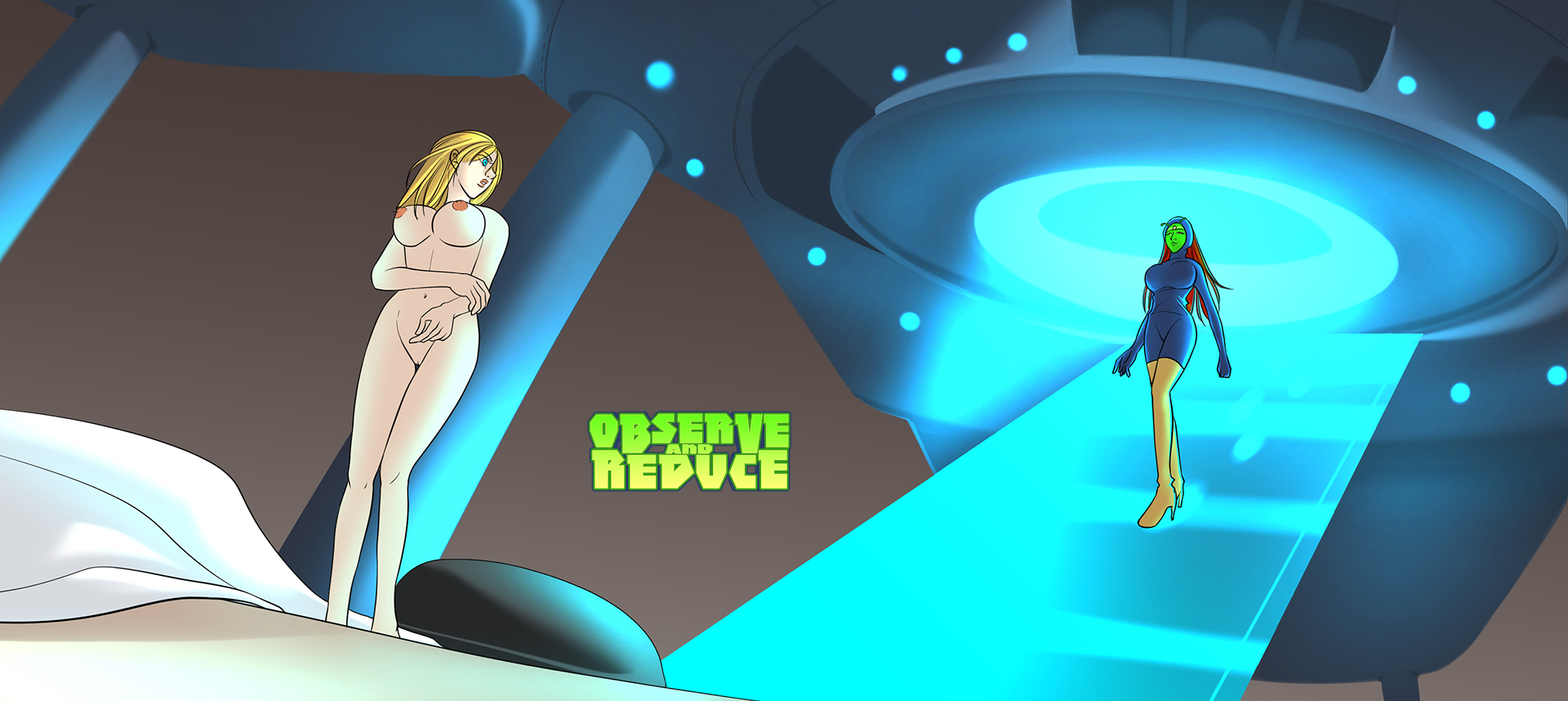 Synopsis: For Erica Fletcher, it was looking like another long day at Insite, Inc. Little did she know, the diminutive planet of Chiron 5 had chosen her as its latest subject in a series of bizarre experiments. The goal? Secretly observe humans undergoing extraordinary transformations and note their reactions. The method? A shrink ray. The tester? Palia, a hot-headed young trainee who hates her job. Probability of success? Like Erica… diminishing.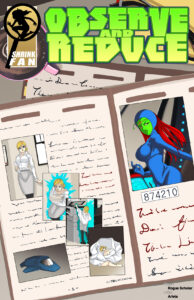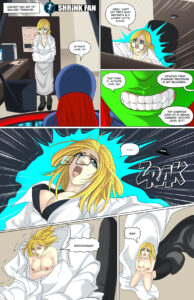 Written By: Rogue Scholar
Artwork By: Nora ( StudioArieta )
Tags: shrinking, shrunken woman, multiple shrunken women, alien woman, slow shrink, shrinking out of clothes, half-size, doll-size, bug-size, micro, science
Pages: 15 + 1 cover
Issue Release Date: July 1st, 2021
Issue Link: Observe and Reduce
To download this comic and all of our other shrinking women comics purchase a 1-month membership to Shrink Fan!
ALSO: