Carla Lopez just wants one night to herself. Unfortunately, she's a megastar, constantly surrounded by security personnel, controlling managers, and mobs of obsessed fans. However, she has a "little" trick up her sleeve – she can shrink to doll-size and slip out undetected for an evening of fun!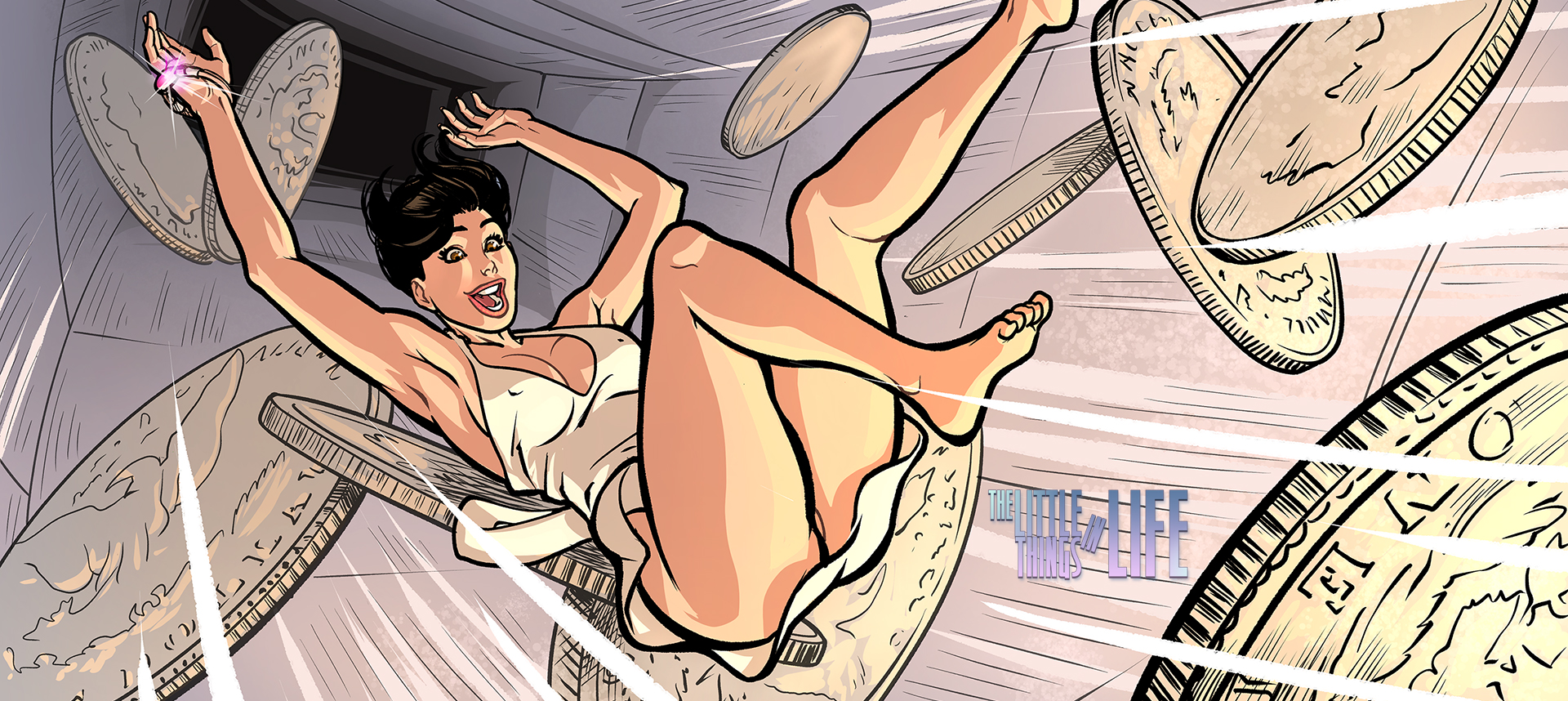 Synopsis: When a pop star returns to her hometown for her latest concert, all she really wants to do is reconnect with her best friend from high school, and enjoy a night out like old times. Unfortunately, her overbearing manager won't even let her leave the hotel, forcing her to take drastic measures in order to enjoy the night out that she needs.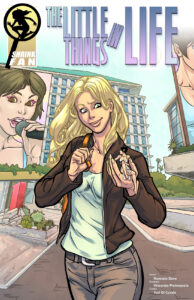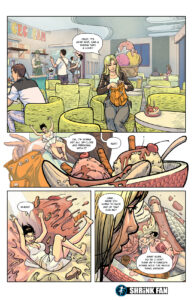 Written By: Komodo Dave
Lineart By: Vincenzo Pietropaolo
Colors By: Yuri Di Curzio
Tags: shrinking, shrunken woman, shrinking out of clothes, handheld, doll clothing, magic
Pages: 15 + 1 cover
Issue Release Date: August 1st, 2021
Issue Link: The Little Things in Life
To download this comic and all of our other shrinking women comics purchase a 1-month membership to Shrink Fan!
ALSO: